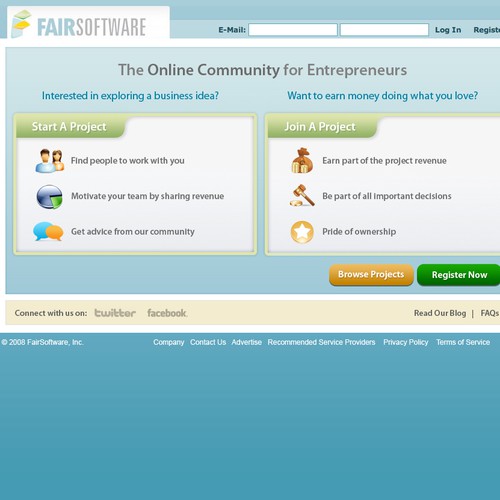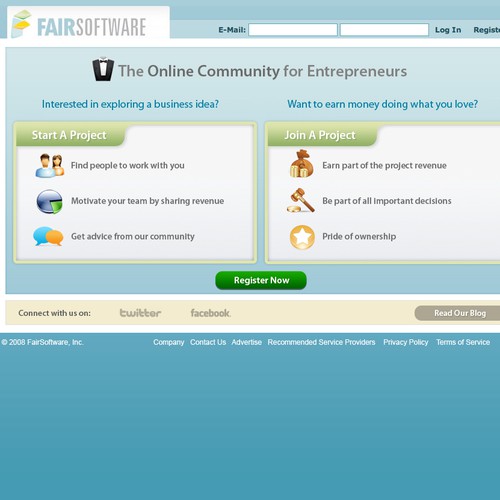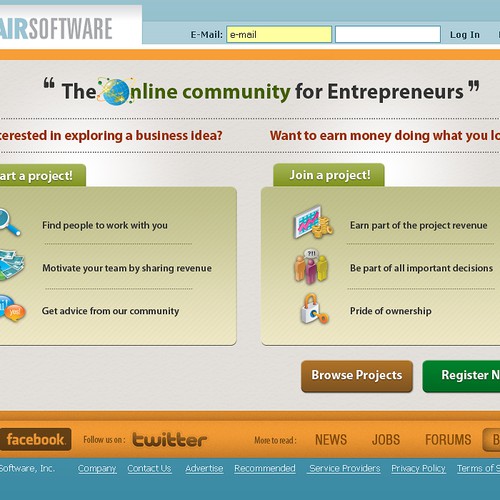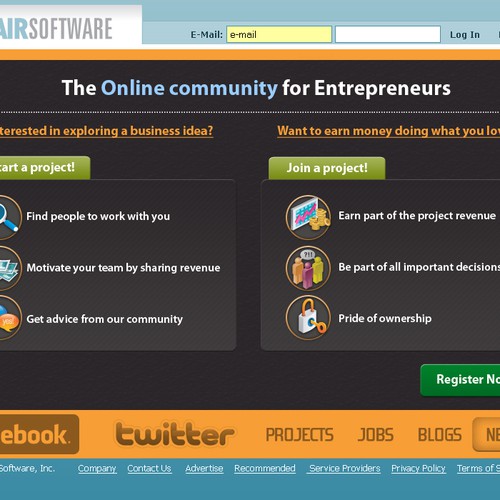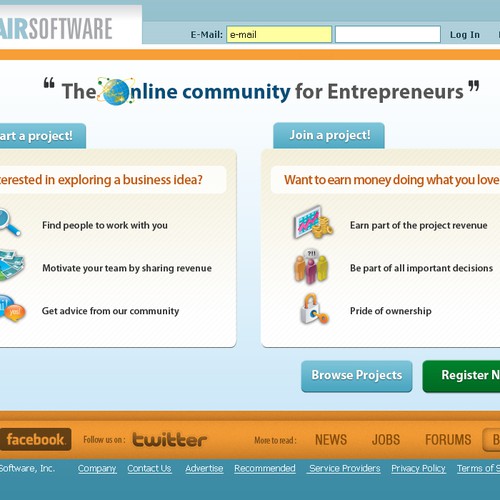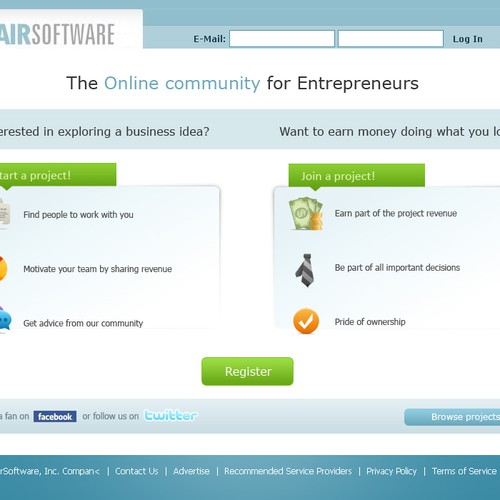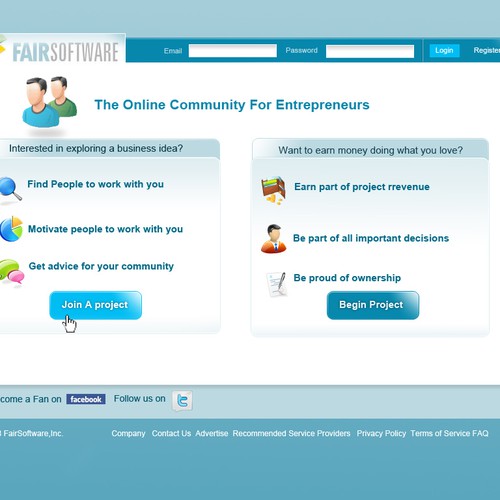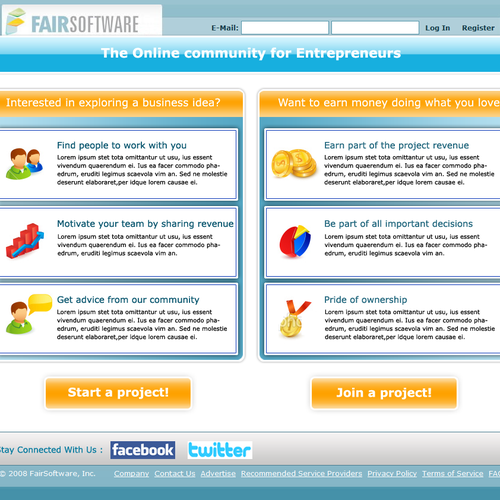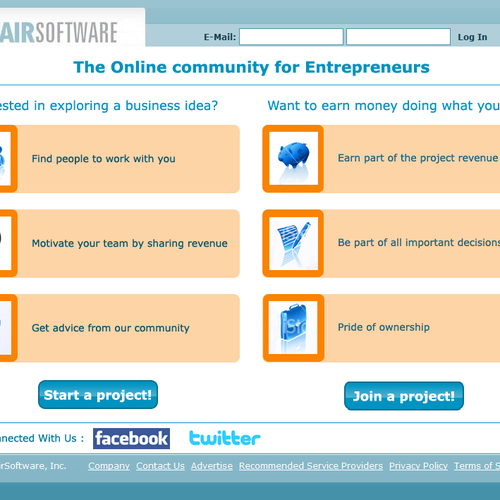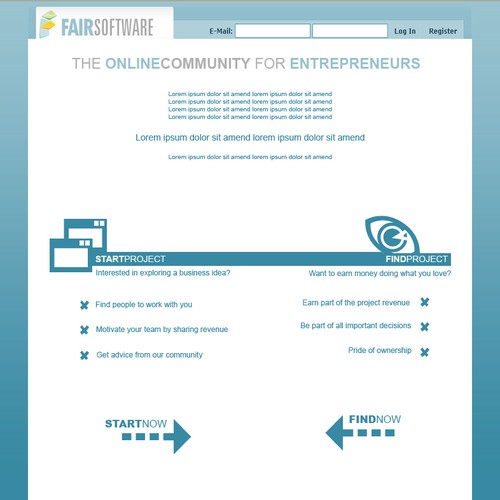 How alain94040 started their web page design journey
Summary
Our key message has 6 bullet points organized in two topics. We need a very clean layout and illustrations that go with our key concepts. Our site is a community site for entrepreneurs, bloggers, graphic designers and more to work together, share revenue and make money online.
What inspires you and how do you envision the design for your business?
Visit our home page (fairsoftware.net/empty). The white area needs to be designed.The words that should be on that page:The Online community for Entrepreneurs
Interested in exploring a business idea?
Start a project!
- Find people to work with you
- Motivate your team by sharing revenue
- Get advice from our communityWant to earn money doing what you love?
Join a project!
- Earn part of the project revenue
- Be part of all important decisions
- Pride of ownership----------For possible layouts, take a look at plaxo.com for instance and see how they use 3 columns to present the key messages. In our case, we could have two columns ("start a project" and "join a project"). Each has 3 bullet points. We don't require bullet points to actually appear."start a project" and "join a project" are meant to be clickable buttons.
Wants
We are looking for a layout (two columns, other placement possible, be creative). We need each section (start and join) to have an illustration that matches the message. We are a community of people. Read the bullet points for each and see if you can come up with a great, simple and elegant way to illustrate the point.
Our community values are fairness, revenue sharing, transparency, open management, etc.
Colors must be compatible with the palette currently used by the rest of the page.
There should also be logos to connect with us on twitter and facebook.
Don't want
Our site is for business purposes, so no crazy illustrations or flashy colors. But we also don't want stock corporate photos, we are looking for illustrations.
Free features
Open contest

Guaranteed

Fast-tracked
We've found some similar contests you might like