About
Hello guys, I'm Ody Namadewa (same as my puppy name, and hope I'll have a son named Ody too). I'm a baby sitter & a web designer. When I joined a contest and designed something, it was also time to care my daughter :D You won't believe that it is really my dream, my passion. Be a great father & a good designer.
Member since: August 16, 2013
Reviews
Most Recent Reviews
"99smiles was hired on short notice to remove the background from a stock image. The service was of top quality and was completed in just a few hours. I can enthusiastically recommend 99smiles for similar projects. "
mike zP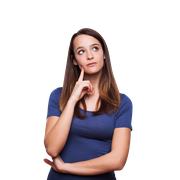 "99smiles designed a Twitter header and a Facebook cover for me. He was always professional, patient with edits and delivered a beautiful design in a timely manner. This is my second project with Ody. I can enthusiastically recommend this designer witho..."
mike zP