About
I love designing; I see it more as a passion than as a job. Open to any kind of suggestions while working, flexible and hardworking, methodical with my tasks and perfectionist when it comes to details. I am music and nature lover.
Logo is a concept, lets make your brand stands out with my concept!
"A winning design does not determine the ability of a designer, it actually determines how smart a Contest Holder is!"
-fasha-
Member since: May 06, 2015
Reviews
Most Recent Reviews
"Fasha has great skills when it comes to design. Fasha used intuition when it came to this design as well as following my instructions for basic design inception. Fasha always kept in communication throughout the whole process and responded to my queries..."
fatosaurus29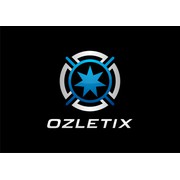 "Dr. Az was absolutely fantastic to work with. Professional and efficient, from beginning to end, his accountability to the project was impeccable. I am thrilled with the logo he made for me, and it was obvious his skill and creativity superseded his com..."
tyesellstexas