About
My name is Davor and I come from Serbia. I was a student of a Politehnical school, for a printing technitian. I work in photoshop and Illustrator since I was 12, and I draw as long as I can remember. I am very ambicious, and as I just started doing this proffesionally, I am even more ambicious about this.
Country: Serbia.
Member since: November 07, 2015
Reviews
Most Recent Reviews
"A hard worker who was very attentive to our needs and willing to make changes. Would highly recommend."
Tanguero Workshop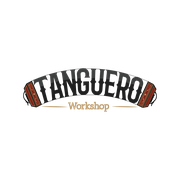 "PlantDesign was by far the most responsive and easiest to work with. PlantDesign understood all my wants and wishes. Responses were always quick whether it was informing me that it 'would take an hour but would be in touch' or sending new designs base..."
n2020visn