About
Mohamad Balawi is a professional graphic designer with 5 yeas of experience, specialized in logo design industry, very interested in alphabet letters design and he's making researches about that, capable to make logos, typography, calligraphy, fonts, icons and other graphic design fields.
Also interested in photography and he takes a great photos using his mobile phone camera.
Country: Palestine, State of.
Member since: October 15, 2014
Reviews
".ai .pdf .jpeg files Plz Thks "
Contact266
"Working with Art Factory was really good. Beyond a vibrant design for the logo, the set of different visualizations of the design was really helpful in visualizing how the logo would work, and Art Factory was good in making a couple of updates after se..."
mike Dz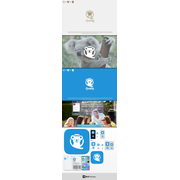 "great job! thank you!"
nick 18