About
Member since: March 15, 2021
Reviews
"Kateryna has taught me a valuable life lesson - Do what you want to do regardless of opposition because no one is going to be able to do what you can or even want to do. I'm sure this project in the hands of millions of other people would've never came ..."
Jrryhndz
reviewed 2 days ago
Kateryna Yevtushenko
responded 1 day ago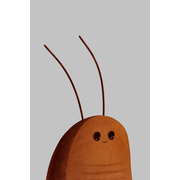 "Kateryna is amazing! If by the time you see her profile she is still "Entry Level" don't let that fool you, she is AMAZING! What she does, is not good, not great... it's AMAZING!!!! I would work with her anytime! Kateryna is comprehensive, flexible, lis..."
Jrryhndz
reviewed about 1 month ago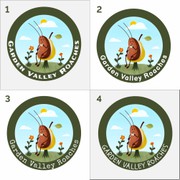 "I had a great experience working with this designer!! Ankerit was quick to respond and communication was great. If I didn't understand something, they took the time to explain it to me. Not only did they offer unique ideas, but they took my suggestions ..."
Emily Macomber
reviewed about 1 month ago
Kateryna Yevtushenko
responded about 1 month ago