About
Hi! I'm Tan Radit a.k.a Sir Seven, a skilled graphic & Logo designer. My passion is to create a design out of simple yet creative ideas. I'm dedicated to my work that will assure your satisfaction in my project with you in the future.
I'm passionate about my work. I specialize in the fields of:
• Icon Design
• Logo Design
• Cover Book
• Graphic Design
Available for 1-to-1 Projects
If you have any queries, suggestions or propositions don't hesitate to contact me.
Member since: May 10, 2013
Reviews
"Good design, quick response on revisions. "
cgarneru
reviewed 13 days ago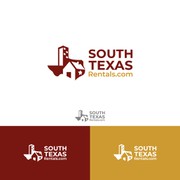 "Designer did a GREAT job. Was super easy to work with and very accommodating. "
Anonymous client
reviewed 3 months ago
Sir_Sevenn49
responded 3 months ago