About
From Fashion Illustration to Logo Creation. Diverse selection of design work to suit your fancy. Over 30 years experience in the commercial art forum.
Country: United States.
Member since: August 20, 2011
Reviews
"Marilyn designed many lovely logos for my handmade perfume oil business, and responded quickly to my feedback. Thanks so much!"
mkobe2000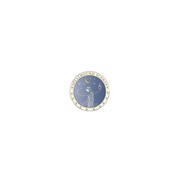 "I can't say enough positive things about "Silvercat"! She was amazingly persistent in her quest to fulfill my design requirements! She was the post prolific designer in my contest! She created designs that were both dramatic and whimsical! If I ment..."
mrwizard
"We needed a logo for our newly acquired storage facility, and it was a complete pleasure working with silvercat. She was very communicative and positive throughout the process, and she just kept coming up with new ideas. We would love to work with her..."
homestorage