About
i am freelance graphic design & animation based in Padang, West Sumatera, i like working till morningto morning again, work hard stay humble
Country: Indonesia.
Member since: October 25, 2015
Reviews
"Thermal Vision brought to life a new logo for our company that was unanimously admired by our whole team. The designer was responsive and patient as we cycled through several modifications to get exactly what we were looking for. I highly recommend th..."
taorivers
"Magnificent Designer. I selected him even in the first qualification round for his responsiveness, work quality and delivery times. Very careful about detail, fast in communication, works permanently to satisfy you as a customer. A real asset. Thank yo..."
Comaserv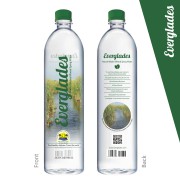 "I was very impressed with the logo. He has come up with an outstanding logo based on my recommendations and colors and beautifully combined with his own ideas. Based on my market research almost everyone chose this logo over others in the contest. He wa..."
bellascastlehotel