Glacia' Bottled Water --Purest in the World--Needs a Label Design!
Bendrjk got their new product label by running a design contest: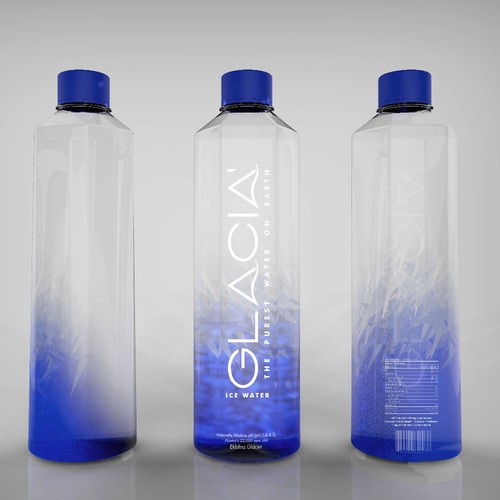 by Vikstar
Glacia' Bottled Water --Purest in the World--Needs a Label Design!
Check out Bendrjk's Product label contest…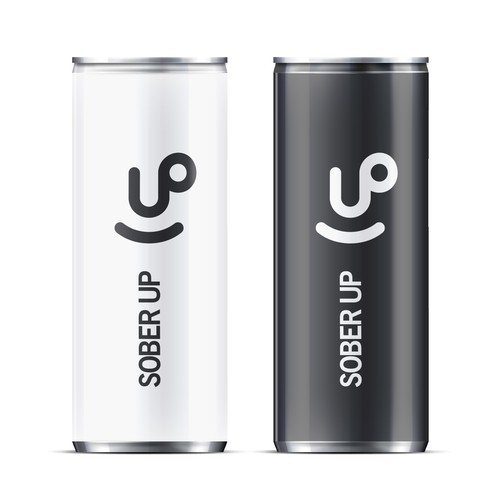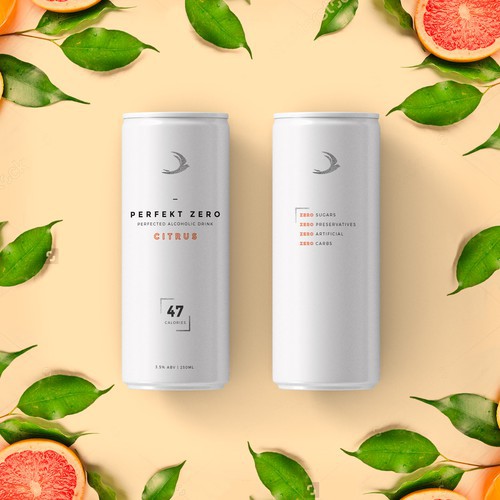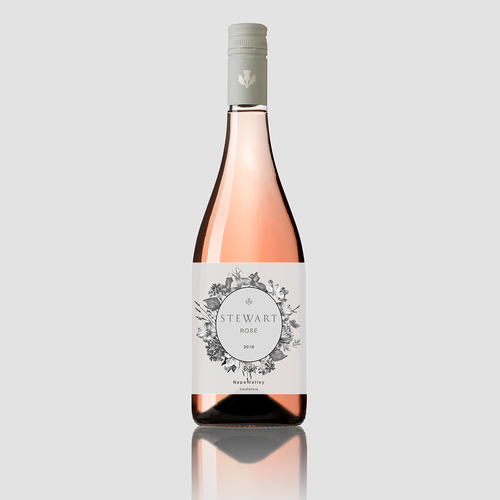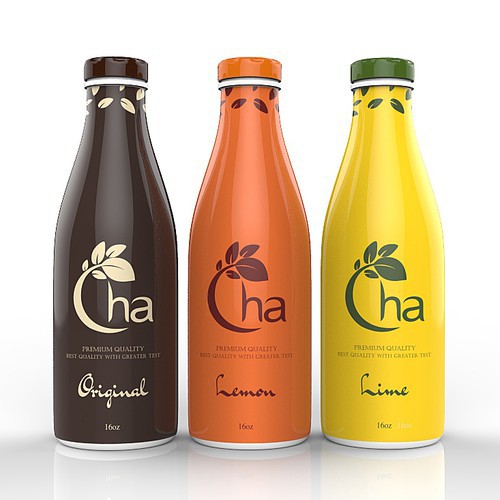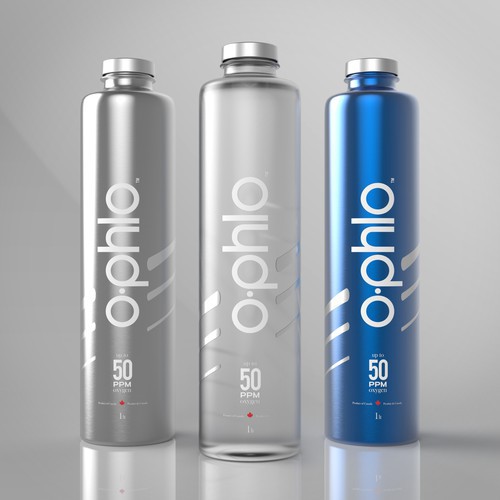 Glacia' Water--The Purest Water on Earth
Description of the product
Glacia' is simply the purest water on Earth. Glacia' water starts as melt water from the 22,000 year old Eklutna Glacier. This glacier melt water drains into the lake and then directly to our facility. The result is a crisp tasting Naturally Alkaline, Naturally Mineralized wellness water that is Lead Free, Mercury free, Chromium Free, Arsenic Free, Heavy Metal Free, Cyanide Free, VOC free, and contains excess alkalinity to neutralize acids produced in the body. Also, due to the extreme geographical isolation of Eklutna Lake, Glacia' is absent any cancer causing and man-made contaminants. Glacia' is the superior hydration solution given the superior purity, lack of any harmful or man-made contaminants, and has a naturally alkaline pH. These are the truly important aspects of our water we want designers to creatively include in the label design and we need these all represented on the label: Simply the Purest Water on Earth Naturally Alkaline pH (pH 7.8-8.3) All Natural - Nothing Ever Added 22,000 year old Eklutna Glacier Glacially Mineralized Superior Hydration Free of Harmful Contaminants Here is more background information for your review: Please take a look at these websites for more information: https://en.wikipedia.org/wiki/Eklutna,_Anchorage http://www.eklutnahistoricalpark.org/ https://www.youtube.com/watch?v=r-86jLyCLzk https://www.adn.com/voices/article/eklutna-glacier-shrinks-anchorage-s-water-and-power-will-become-more-expensive/2013/12/16/ https://www.youtube.com/watch?v=46AN2afu8Qo https://www.youtube.com/watch?v=HswszNbthMY Additional Information (only if you want to know more about the purity of our water and source): Where "Their Bottled Water" Comes From, Where Our Bottled Water Comes From and Why This Will Matter to People Who Care Enough to Buy Our Water for Themselves and Their Families and Become Healthier Most bottled waters consumed throughout the US and world are merely municipal tap waters. Where, at best in the US, water taken from lakes and rivers for drinking water nearly always goes through traditional low cost chemical treatment and disinfection processes designed years ago to remove only some of the more harmful regulated contaminants and none of the harmful unregulated contaminants? Typical water treatment processes add toxic chemical polymers, coagulants, disinfectants to aid in removing visible solids known as turbidity as well as other unwanted solids and associated bacteria and viruses originating from most other watersheds. Not only is it not required for these water treatment chemicals to be fully removed, none of the thousands of common unregulated chemicals being used in every home, industry, and city across America are required to be removed before treated drinking water is sent to customers like bottled water plants and taps in people's homes. As I said, most of the chemicals found in drinking water today are unregulated. Only now are these chemicals being detected by sophisticated instruments in the drinking waters throughout the world. Because little is known about the detrimental effect these unregulated chemicals have on human health and due to impractical costs of studying their long terms impacts on human health, the costs of removing them would bankrupt every nation. Additionally, due to the high degree of harmful bacteria present in most municipal source waters, highly oxidative chemicals such as chloramines, sodium hypochlorite, calcium hypochlorite, chlorine gas, and other very strong disinfecting agents are used to ensure that no harmful bacteria or viruses can live in the water before it is consumed only days later in people's homes and businesses. Does this sound "Healthy"? Although these toxic water treatment and disinfecting chemicals minimize the risk of contracting acute waterborne disease to those who drink it, just the required addition of these chemicals makes most bottled and tap waters less than what would be considered healthy by most people if they truly knew what is required to treat lesser quality source waters. Only recently in our country's and in our world's history has even the concept of basic water and wastewater treatment been adopted to meet the widespread needs for controlling waterborne illnesses. As scientists are only now able to detect a relatively small group of harmful contaminants to very low levels and with even less known about the effect of the these newly detected contaminants on human health, it makes sense to start with a source water that geographically could never have these harmful contaminants enter into the water table. Further imparting contamination to most, if not all, bottled waters is the direct impact of highly contaminated effluent discharged from wastewater treatment plants 24 hours a day 365 days a year into the world's lakes, streams and rivers. Most of the thousands of toxic chemical contaminants people and industry flush down drains, sinks, showers, tubs and laundry are not regulated by the USEPA or any other government entity and therefore are not required to be removed prior to discharge into the world's waterways. These include drug metabolites from pharmaceuticals, endocrine disrupting compounds, hormones, sterols, pesticides, flame retardants, pesticides, PCB, antimicrobials and numerous other contaminants found in wastewater discharges. Very little is known currently regarding the long-term negative impacts to human health resulting from exposure to most of these unregulated contaminants. Even less is known regarding the "synergistic health affects" one or more of these contaminants have on human health in the presence of other known and/or unknown contaminants nor the possible side reactions and recombination of these chemicals to form other more toxic chemicals. It is for this reason, in the age of water scarcity, that public utilities are not publicizing widespread efforts to discharge chemically contaminated wastewater directly into the drinking water aquifers and reservoirs throughout the country. Government officials, although honest, distastefully named this process "Toilet-To-Tap" until the public started becoming educated. Now they call it "Indirect Potable Reuse". Again, does this sound Healthy? It is only through the little-known deficiencies of the Clean Water Act and the Safe Drinking Water Act to adequately limit the discharge of these chemicals into the water table that people have been fooled into believing the water they are drinking is actually "Safe" to drink or that anyone really tries to remove these unregulated contaminants. In fact, even the FDA has been unable to limit highly contaminated source waters from being bottled into hundreds of differently marketed bottled water brands without the public's knowledge. The Clean Water Act and the Safe Drinking Water Act do not regulate even a small fraction of the world of harmful contaminants that have been detected in treated wastewater much less regulating these in bottled waters. For this reason, many of the contaminants that are unregulated and are not removed through traditional water and wastewater treatment processes continue to be concentrated at alarming levels in active water sources throughout the US and rest of the world. Eventually, all these existing aquifers, lakes and reservoirs will become so contaminated with high levels of unregulated contaminants that medical evidence and public outcry will force water utilities to abandon them due to either "unforeseen" health conditions these highly concentrated contaminated water sources pose to human health or the USEPA begins to regulate one or more of the contaminants that has been concentrated in the watershed above limits set for human health. In fact, it is said that most water municipal tap water has enough trace contaminants present to cause partial charges to exist on the water molecules and not allow them to exist solely as H20. It is the presence of these trace contaminant driven partial charges in most water sources which cause other water molecules to be attracted to one another and form larger water clusters that are not readily absorbed by the human body for cellular metabolism.. Water clusters resulting from trace contaminants in most bottled water are much larger than water clusters found in pure natural waters. These large water clusters are not as readily absorbable by the cells in our body and therefore not as hydrating as naturally pure water that is absent partial charges from trace contaminants discharged by humans that find their way into most water sources. Companies marketing bottled water from these contaminated municipal and other compromised sources fail to address the fact their water is not "clean" and instead is contaminated with multiple unregulated contaminants. These companies hide the fact their bottled waters come from sources where partially treated wastewater is discharged by indication of having been "Purified" and minerals added for flavor. Even the one local water bottler, who falsely advertises the source for their product as the "Eklutna Glacier Lake", entirely hides the fact their water is actually sourced from the Eklutna Water Treatment Plant after it has spent numerous hours in contact with and gone through primary coagulation with the addition of a poly aluminum chloride polymer, secondary coagulation with yet another chemical polymer added, flocculation with another chemical polymer added, and finally filtration using a filter-aid polymer before the water is received by the water bottler's truck that hauls the water from the treatment plant to the bottling plant. As you can easily understand from this complete lack of truth in advertising, even those bottled waters that claim to be "All Natural" have altered the water in numerous and harmful ways they never disclose to the public. Our company is poised to be able to confront the lack of purity in all other bottled waters and publish the peer-reviewed results of our bottled water and all other bottled waters that will blow the lid off the bottled water industry and drive market share to our superior product and at a superior price. Our Water Why start with source waters that have to be "purified" first and then other constituents added back in just to make it taste 'OK'? Why not start with source water that is already highly pure, naturally alkaline and already tastes amazing without any chemical treatment or unnatural additives? Why not drink bottled water you know is improving your health instead of compromising it? Why not drink bottled water that actually hydrates your body instead of dehydrating it? Why not start with water that comes from a glacially fed lake so protected they will not even allow motorized pleasure or fishing boats on it? Why not drink bottled water that started out purer than the driven snow 18,000 years ago and stayed that way all the way to your mouth? The answer to all these question is easy. Until now there has not been such a highly pure naturally alkaline water source that anyone has invested the time, money and effort to bottle as nature had intended. Truly "As-Is" without any chemicals added. Now there is one bottled water that sets itself aside from all other bottled waters and can stand above all other bottled waters in purity, taste and overall healthiness to the human body. Unlike lesser water sources which require vast amounts of chemical treatment and addition of commercial additives and still are full of thousands of trace contaminants, the Eklutna Glacier Lake is a naturally high quality alkaline pH source water with numerous distinct health and hydration related aspects that are not found in competitors' bottled water. Eklutna Glacier Lake has been shown to clearly exceed all EPA, FDA and international standards for purity and mineral content. Over many years of extensive chemical, radiological, and bacterial testing, there have been no detections for harmful contaminants at a very low level of detection that could stand up to rigorous competitor scrutiny. This water source has never had a drop of wastewater discharged into it or any tributary draining to it. Eklutna Glacier Lake is located high in the Chugach Mountains where no negative influence from wastewater treatment plant discharges or even septic tanks and drain field discharges have any potential to enter the lake. There is no development of any kind allowed around the lake or within areas of the watershed that have the potential to discharge contaminants into the lake. Our source water starts out as pure as it gets in Nature. In fact, the Eklutna Glacier that supplies its melt water to Eklutna Lake is approximately 18,000 years old. Water locked up in the Eklutna Glacier was frozen or "Locked" at a time in our world's history before hundreds of thousands of man-made toxic, radioactive and organic chemicals had even been created. Our bottled water starts out so pure that only a minor amount of filtration is required to ensure this water is safe to drink and healthy for the consumer. Our water is then disinfected using Ultraviolet light and each of our bottles of water contains a small amount of O3 to ensure it remains safe until it is consumed by our customers. In addition to the extraordinary health benefits of drinking such naturally pure and naturally alkaline bottled water as Alaska Glacia' Pure, our water also contains additional natural alkalinity that further promotes a more basic body chemistry better able to fight off disease, combat harmful acidosis, and ensure maximum hydration for cellular metabolism. Conversely, as with all other water sources that are recharged from water that once left a wastewater treatment plant discharge, the more unregulated and regulated trace contaminants that are present in the source water the higher the average water cluster number will be. Thus, the larger the water "macro-molecules" will be and the less hydrating the water will be. Water clustering is the result of the addition of partial charges from all the world of trace contaminants that get back into most water tables and bind the water molecules together into very large water clusters. Water clustering is a little known but very well documented and critical phenomena with water that has only recently been linked to the level of actual hydration any water impacts to the human body and is not simply passed through the body.
Description of the product target audience
Primary target: urban, well-connected 18 to 45 year-olds Secondary target: modern families Both target groups are 50:50 female:male Worldly urbanites with a taste for discovery, they are always looking out for new products and experience to improve their life quality. They are healthy and health driven. They probably buy organic products from time to time but are not the ultra pure, hardcore, organic or bust foodies. Highly demanding and well informed, they want it all, and expect brands to be good and good looking, inside-out. The are probably environmentalists and like outdoor activities including hiking and mountain client. These are "outdoorsy" people. Glacia' will be introduced first in Alaska, Northern and Southern California, and the Pacific Northwestern United States, including the states of Oregon and Washington.
We have provided renderings of our custom bottles. We need a label design that fits on those bottles and reflects imagery like: Purity, Alaska's Eklutna Glacier, highest quality water in the world, etc. We do not have a logo currently. Thanks! PLEASE REVIEW ALL THE FILES WE HAVE ATTACHED, THE VIDEOS, AND THE ENTIRE BRIEF. The successful designer will be able to create such a label that causes potential consumers to be drawn to the unique health benefits of our glacially sourced bottled water and the honest approach our company is taking to contrast for consumers the distinct differences between our glacially sourced bottled water and the failing of most other bottled waters. These labels are full shrink wrap label tubes and can run up and down the entire surface, before the bottle tapers in at the top, or it can wrap around just a portion of the bottle, depending on the design.
We are not looking for a label that is visually busy or distracting in any way. Given our bottled water comes from the purist and healthiest source in the world, we do not want to give the impression that we need a fancy label to distract our customers from the quality of our water through creative marketing. We want our customers to see our water as so pure that only simple level of creativity can say everything we want. The product name should be primary and yet subtle. The rest of the writing should inform the reader/consumer of the unique characteristics and associated benefits of drinking our water.
See attachments for dimensions.
It all began with a design brief.
A quick, interactive guide helped them understand their design style and captured exactly what they needed in their product label.
Designers across the globe delivered design magic.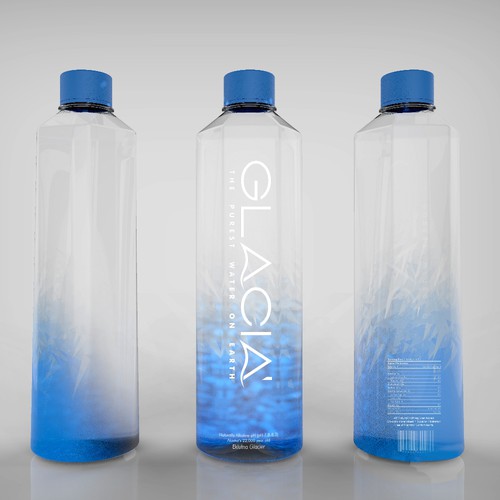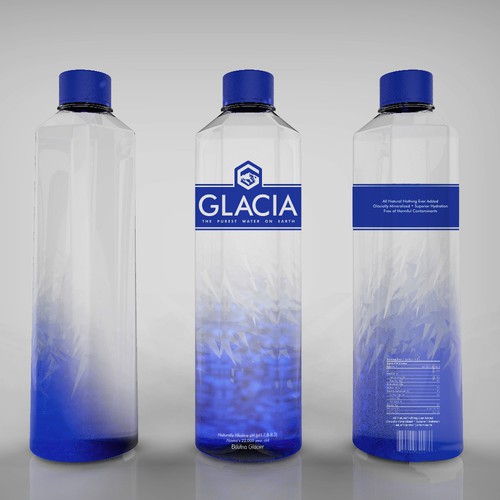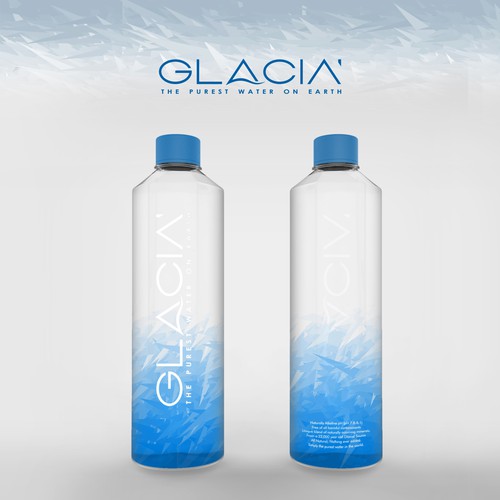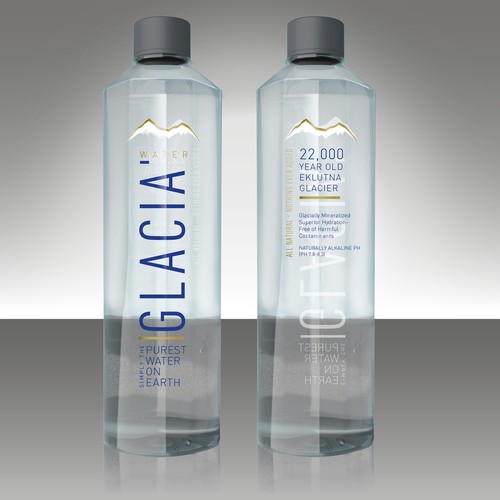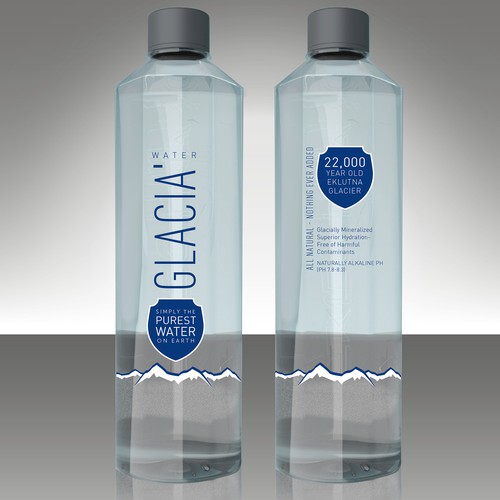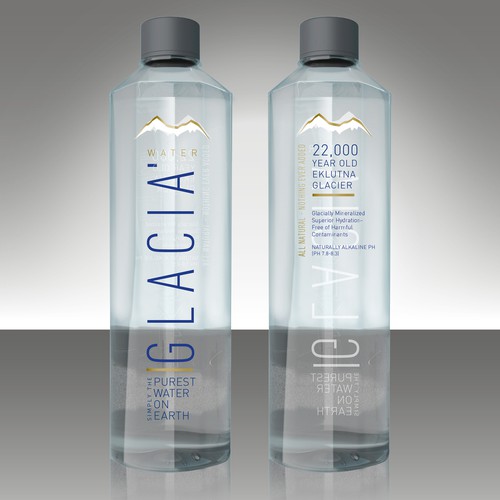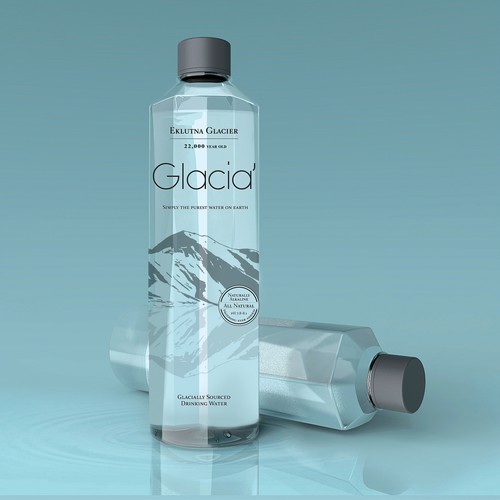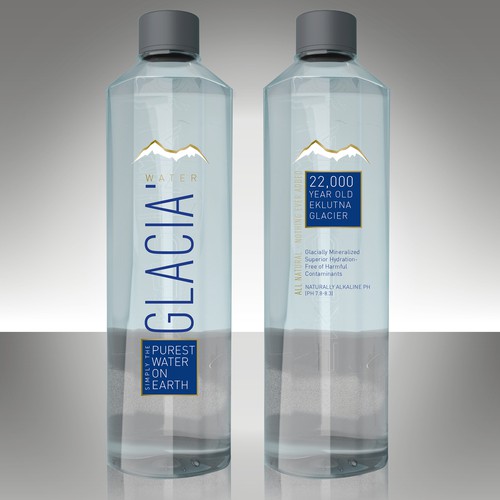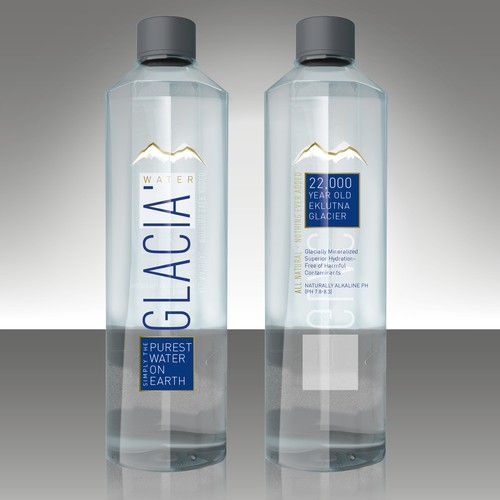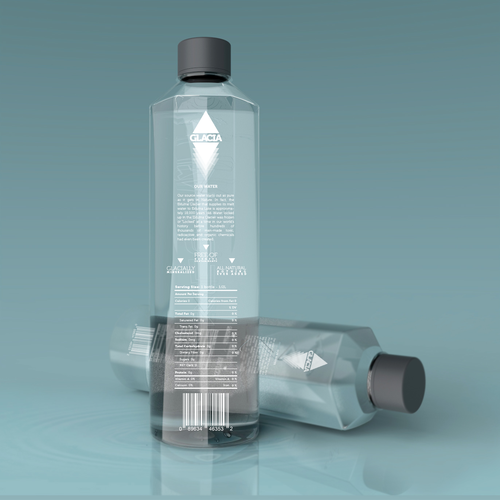 You'll get loads of concepts from experienced designers around the globe.
Work with talented, professional Product label designers to turn your ideas into reality.
Select your favorite custom Product label (Or two! Or three!). And the design is all yours.
Bendrjk collaborated with designers to refine their ideas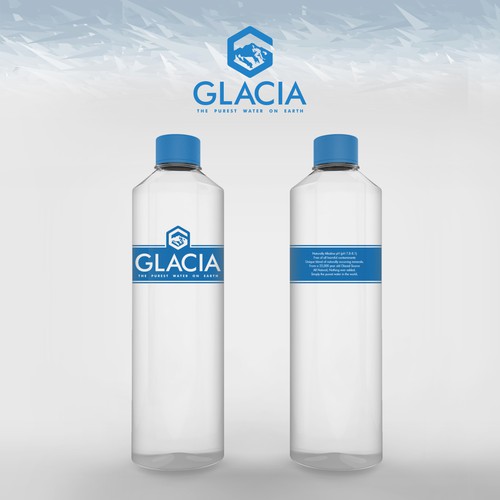 Rate designs
When design entries come in, you can rate them so designers know what you're looking for in your logo design.
Give feedback
99designs has great collaboration tools so you can pinpoint and capture your ideas
And then… they selected a winner!
Along the way, they met lots of talented designers…
We think contests are a super fun way to get design.
Recently completed contests:
Check out other food & drink design inspiration