PREMIER PRIX CONCOURS DESIGN GREFFE OSSEUSE / FIRST PRIZE BONE GRAFTS ARTISTIC CREATION
loic.duhamel got their new other art or illustration by running a design contest: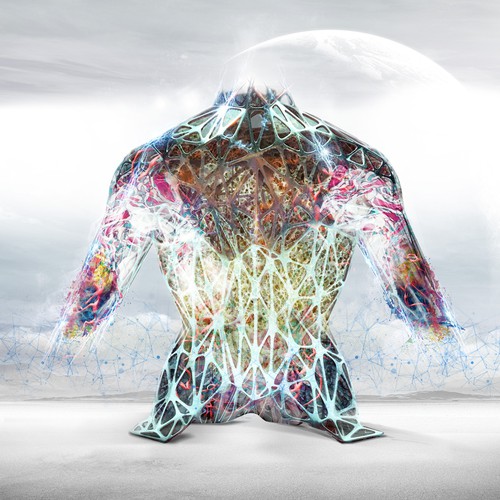 by Pedro-Peterdesigns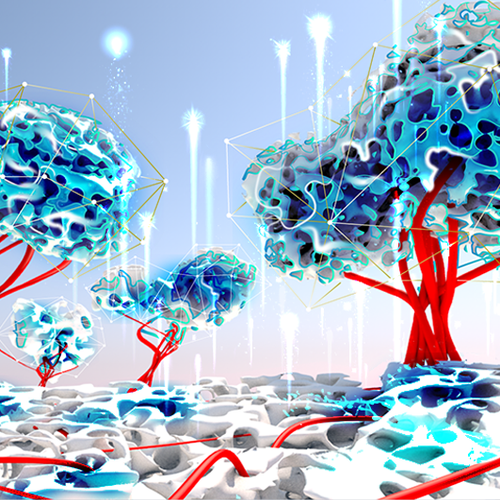 by ludografik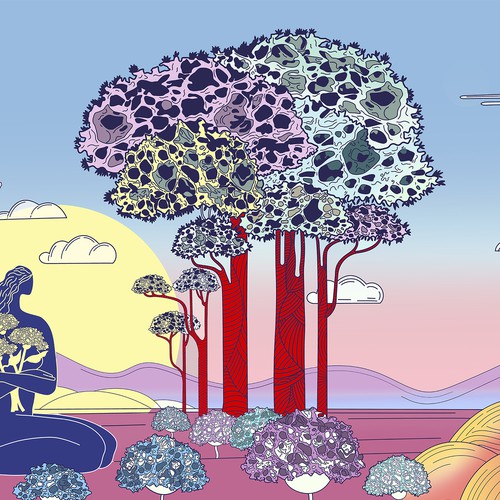 by Emgras
PREMIER PRIX CONCOURS DESIGN GREFFE OSSEUSE / FIRST PRIZE BONE GRAFTS ARTISTIC CREATION
Check out loic.duhamel's Other art or illustration contest…
L'entreprise Fondée il y a 26 ans, notre société O.S.T Laboratoires fournit aux acteurs de la chirurgie médicale (orthopédie, dentaire, maxillo-faciale, rachis etc…) des greffons osseux d'origine humaine (allogreffe OSTEOPURE / ALLODYN), et reproposera bientôt une gamme animale. Nos produits sont issus de techniques complexes faisant intervenir un grand nombre de savoir-faire (humain, technique, règlementaire, qualité etc…) : - Prélèvement de têtes fémorales (donneurs vivants consentants à l'issue de la pose d'une prothèse totale de hanche), - Nettoyage, délipidation, décorticage, découpe, - Viro-inactivation (traitement chimique de 21h), - Stérilisation par irradiation. Ce traitement de haute technicité - OstéopureTM - permet d'obtenir des greffons osseux humains de haute sécurité sanitaire. Ceux-ci offrent les caractéristiques les plus haut de gamme du marché, avec une qualité proche de l'autogreffe. Le contexte La croissance soutenue de ces dernières années nous a amené à faire construire un nouveau site industriel au biopôle de St Beauzire, sur le territoire de Riom-Limagne-Volcans, au nord de Clermont-Ferrand (Puy-de-Dôme, France). Deux fois plus grand que le site historique, marqué par l'acquisition d'un nouveau robot de traitement réalisé sur-mesure, ce nouveau site est propriété de la société (alors que nous n'étions que locataires de nos locaux historiques). L'emménagement dans ces nouveaux locaux est prévu en septembre 2020. Ce nouvel outil industriel et administratif est emblématique de notre ambition pour les années à venir : « O.S.T. Laboratoires, le laboratoire européen spécialiste de la régénération osseuse » ---------------------------------------------------------------------------- The Company Founded 26 years ago, our Company, O.S.T Laboratories, supplies medical surgery stakeholders (orthopaedics, dental, maxillofacial, spinal procedures, etc.) with bone grafts of human origin (OSTEOPURE/ALLODYN allograft). An animal range will soon be available again. Our products are the result of complex techniques involving considerable expertise (human, technical, regulatory and quality etc.): - Harvesting of femoral heads (live donor replacement programme - total hip replacement surgery), - Cleaning, delipidation, decortication, cutting, - Viral inactivation (21 h of chemical treatment), - Radiation sterilisation. This highly technical processing - OsteopureTM – generates human bone grafts to high safety standards. These boast top-of-the-range market features that resemble the autograft in terms of quality. The context Sustained growth in recent years has led us to construct a new twin-unit industrial site (biopole) at St Beauzire, in the Riom-Limagne-Volcans area, north of Clermont-Ferrand (Puy-de-Dôme, France). Twice the size of the original site and featuring a new custom-built processing robot, this new site is now owned by the company (we were only tenants of the original premises). The move to these new premises is scheduled for September 2020. This new industrial and administrative tool epitomises our goals for the years to come: "O.S.T. Laboratoires, the European laboratory specialising in bone regeneration"
NOTRE DEMANDE CONCOURS NUMERO 1 Une œuvre artistique destinée à être exposée dans les locaux du nouveau siège de la société. Thématique : les produits O.S.T Laboratoires. (voir détail au chapitre « nos produits ») Nous recherchons une véritable proposition artistique et une interprétation authentique de nos produits qui rendent bien compte de la qualité de nos produits tout en en étant esthétique. Elle devra également être adaptée à un contexte d'exposition au sein d'une entreprise. FORMAT DE L'OEUVRE Œuvre destinée à être imprimée pour affichage sur un mur, donc rendu final en 2 dimensions uniquement (pas de sculpture, pas d'objet 3D pour écran par exemple). Orientation paysage ou portrait sans préférence. Dimensions réelles maximum : 2m x 1,5m Livrable fichier HD pour une impression 2D très haute qualité. Support d'impression défini en fin de projet, selon l'œuvre retenue, pour maximiser sa mise en valeur. NOS PRODUITS Les greffons osseux s'apparentent visuellement à des morceaux de sucres (mais alvéolés) ou à du corail. Traditionnellement, ceux-ci sont représentés visuellement par leurs visuels de microscopie électronique desquels nous sommes très fiers, eu égard à la qualité de notre procédé industriel qui n'altère pas l'os sain et lui confère des qualités biologiques de haut niveau pour le patient receveur. Les greffons osseux sont principalement constitués d'une partie minérale (qui donne sa résistance à l'os) et de collagène (qui confère à l'os une certaine flexibilité et l'empêche de rompre) L'un des facteurs clés de succès dans la greffe de nos produits est la revascularisation qui va amener sur le site de la greffe les cellules nécessaires à la résorption/ reconstruction de l'os. Cette recolonisation s'effectue dans les espaces libre (alvéoles que l'on appelle trabécules) Nos produits n'ont pas vocation à subsister indéfiniment dans le corps du patient. Ceux-ci sont amenés à disparaitre au fur et à mesure que le patient reconstruit son propre os en lieu et place de nos greffons. Nos greffons jouent donc un role de guide, de substitut temporaire ou de tuteur. Ceux-ci sont pour l'instant déclinés en deux marques : Allodyn (dentaire) et Osteopure (orthopedie, rachis). La technique derrière nos produits - Le greffon osseux est issu de tête fémorale. Au moment de la pose sur un patient d'une prothèse totale de hanche, la hanche d'origine est récupérée (plutôt que d'être jetée) par les équipes chirurgicales, après accord préalable du patient donneur. - Ces têtes fémorales sont ensuite acheminées dans nos locaux et font l'objet d'une décortication/ nettoyage primaire : traitement appelé le débridement par fluide pulsé qui vise avec de l'eau purifié et un mélange de DTG99 à faire sortir tous les éléments organiques (tel que vaisseaux, moelle etc… de la tête fémorale) et à éliminer l'os de mauvaise qualité (os nécrosé). Le greffon est ensuite découpé dans plusieurs formes (cf catalogues produits joints). - A l'issue de cette première étape, le greffon découpé va être sécurisé microbiologiquement (élimination des virus, prions, bactéries etc…) par l'intermédiaire d'un robot automatisé permettant de réaliser 7 bains chimiques. Nous avons tendance à dire pour cette étape que « la vérité est le point d'équilibre entre deux contradictions » (il serait en effet facile de sécuriser microbiologiquement avec des produits agressifs qui vont dénaturer l'os). - Ensuite nos greffons vont être déshydratés par un fluide d'air pulsé. Ceux-ci deviennent ainsi conservables à température ambiante pendant 5 ans. - Le responsable de fabrication vise 100% de la production et les produits sont ensuite mis sous blister pelable puis packaging carton. - La dernière étape est de stériliser au rayonnement Béta nos produits pour éliminer les germes et achever ainsi de sécuriser le produit pour le patient receveur. - Les produits sont ensuite mis à disposition des équipes chirurgicales pour les patients nécessitant une greffe osseuse. -------------------------------------------------------------------------------- WHAT WE REQUIRE FIRST PRIZE A work of art to be exhibited in the new company headquarters. Theme: O.S.T Laboratories products. (see details in the "our products" section). We are looking for a genuine artistic presentation and an authentic interpretation of our products that reflects both quality and aesthetics. It will also need to be adapted to an exhibition context within a Company. ARTWORK FORMAT Artwork to be printed for a wall display and therefore in 2D format only (no sculpture, no 3D object for the screen, for example). Landscape or portrait presentation without any preference. Actual maximum dimensions: 2 m x 1.5 m Deliverable HD file for high quality 2D printing. Print media defined at the end of the project, depending on the work selected, to maximize its value. OUR PRODUCTS The bone grafts look like sugar cubes (but honeycombed) or coral. Traditionally, these are represented visually by electron microscopy images of which we are very proud given the quality of our industrial process which does not alter healthy bone and bestows it with high biological qualities for the recipient patient. Bone grafts mainly comprise minerals (which generate bone resistance) and collagen (which confers certain flexibility and prevents it from crumbling). One of the key success factors in the transplantation of our products is revascularization, which provides the transplant site with the cells needed for bone resorption/reconstruction. This recolonization takes place in the open spaces (alveoli known as trabeculae). Our products are not intended to remain in the patient's body indefinitely. They are destined to disappear as the patient gradually rebuilds his or her own bone to replace our grafts. Our grafts therefore act as a guide, temporary substitute or instructor. They are currently available in two brands: Allodyn (dental) and Osteopure (orthopedics, spinal). The technology behind our products - Bone grafts are obtained from the femoral heads. When a total hip replacement surgery is performed in a patient, the original hip is retrieved (as opposed to discarded) by the surgical teams, and with the donor patient's prior consent. - These femoral heads are then taken to our premises where primary decortication/primary cleaning are carried out. Pulsed fluid debridement is then conducted with purified water combined with DTG99 to remove all organic elements (such as vessels, marrow etc. from the femoral head) and to eliminate poor quality bone (necrotic bone). The graft is then cut into several shapes (see product catalogues attached). - On completion of this first step, the cut graft will be decontaminated using microbiological processes (elimination of viruses, prions and bacteria, etc.) by means of an automated robot that can perform 7 chemical baths. At this step we tend "to strike a balance between two contradictions" (it would be easy to ensure that the graft is microbiologically safe using aggressive products that will denature the bone). - Our grafts are then dehydrated by an influx of pulsed air prior to storage at room temperature for up to 5 years. - The production manager sets a 100% production target and the products are then packed in peel-off blister strips and cardboard boxes. - The last step is to sterilize our products with Beta radiation to eradicate micro-organisms and make the product completely safe for the recipient patient. - The products are then made available to surgical teams for patients requiring bone grafts.
PIEGES A EVITER - L'œuvre devra bien être axée sur nos greffons et non pas sur l'os au sens général. - L'œuvre devra par ailleurs être centrée sur nos produits (greffon osseux) et non pas sur les mécanismes d'osteointégration ou de régénération osseuse que nos produits permettent de reprendre pour le patient. Cet aspect fera potentiellement l'objet d'un concours ultérieur. TON Moderne / Ambitieux / Technique / Rassurant / Innovant Doit être visible, esthétique et attirant MOTS ASSOCIÉS Premium /Ambitieux/ Elégant / Simple mais de Qualité / Nouveau / Solide / Technicité / Pureté / Intégration / Ostéointégration / Sécurité / Allogreffe / Confiance / Greffe / Naturel / Vie / Durable / héritage / Charpente / mouvement… MOTS NON ASSOCIÉS Cheap / Low Cost / Bas de gamme / Bling bling / Banal / Friable / Cassant / Risque / Danger / Rejet / Infection / Bactérie / Virus / Prion / Mort / Résidus / Toxique / Douleur… PISTES CREATIVE A EXPLORER (NON EXHAUSTIVES) L'image de l'arbre correspond assez bien à nos produits. Un arbre est issu du vivant, greffable, se remodèle constamment comme l'os etc… Celui-ci est aussi une incarnation de la nature, comme nous cherchons à ne pas dénaturer la « pureté » de l'os avec la partie de sécurisation microbiologique nécessaire. ALLER PLUS LOIN - Intellectuellement : la partie du site https://www.neosante.eu/le-grand-decodage-des-os/ nous a paru intéressante pour creuser un peu sur l'os. Attention à bien raccrocher tout concept travaillé à nos produits et à ne pas être généralisant sur l'os. - Techniquement : notre site internet https://ost-laboratoires.com/ vous permettra de mieux découvrir notre univers. Notamment via la vidéo ci-après qui décrit notre processus technique : https://youtu.be/8LLo1AORwAM La vidéo ci-après, permet de mieux comprendre le mécanisme naturel dit de régénération osseuse, permettant à nos produits, après implantation) de disparaitre en étant remplacés par de l'os du patient https://youtu.be/E9Lg31PlFV8 INSPIRATIONS GRAPHIQUES Voir les différents éléments fournis en pièces jointes. CESSION DES DROITS Selon contrat type 99designs L'artiste est invité à intituler et signer son œuvre si il le souhaite et sera crédité sur un cartel à côté. Deux allers retours post concours avec le premier prix -------------------------------------------------------------------------------- PITFALLS TO AVOID - The work of art must focus on our grafts, not on bone in general. - The work will also have to focus on our products (bone grafting) not on bone integration or bone regeneration processes completed by our products for the patient. This particular aspect will be subject to a future competition. TONE Modern / Ambitious / Technical / Reassuring / Innovative Must be visible, aesthetically pleasing and attractive RELATED WORDS Premium / Ambitious / Elegant / Simple but High Quality / New / Solid / Technicality / Purity / Integration / Bone integration / Safety / Allograft / Confidence/ Graft / Natural / Life / Sustainable / Heritage / Framework / Movement, etc. UNRELATED WORDS Cheap / Low Cost / Cheap / Low-end/Bling bling / Trivial / Brittle / Breakable / Risk / Danger / Rejection / Infection / Bacterium / Virus / Prion / Death / Residue / Toxic / Pain, etc. CREATIVE AVENUES TO EXPLORE (NOT EXHAUSTIVE) The tree image matches our products rather well. A tree is considered an organism, it can be transplanted and constantly remodels itself like bone, etc. It also embodies nature, as we endeavour not to denature the "purity" of the bone through microbiological safety requirements. DIG DEEPER - Intellectually: we found part of the https://www.neosante.eu/le-grand-decodage-des-os/ website very interesting as it sheds light on bone. Care needs to be taken to ensure an efficient link-up between any developed concept and our product and not to generalise about bone. - Technically: our website https://ost-laboratoires.com/ should make it possible to provide a clearer picture of our world. Focus in particular on the following video, which describes our technical process: https://youtu.be/8LLo1AORwAM The following video explains the natural mechanism known as bone regeneration which allows our products to disappear post-implantation and be replaced by the patient's own bone https://youtu.be/E9Lg31PlFV8 GRAPHIC INSPIRATIONS See the various elements provided in the attachments. ASSIGNMENT OF RIGHTS According to 99 designs standard agreement/contract. The artist is invited to title and sign his/her work if he/she so wishes and will be credited alongside. First prize: two return trips after the competition
Every design category has flexible pricing for all budgets. Other art or illustration starts at $349.
Full copyright with production-ready files for digital and/or print.
It all began with a design brief.
A quick, interactive guide helped them understand their design style and captured exactly what they needed in their other art or illustration.
Designers across the globe delivered design magic.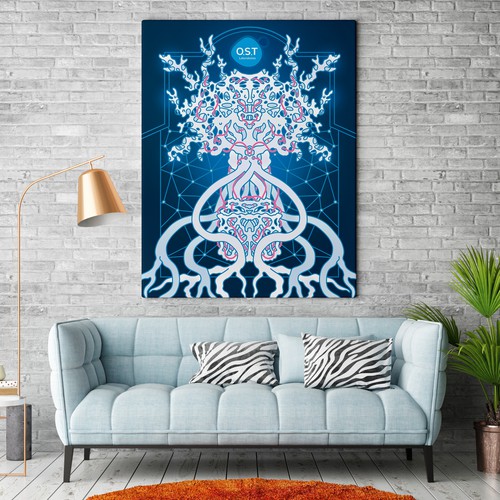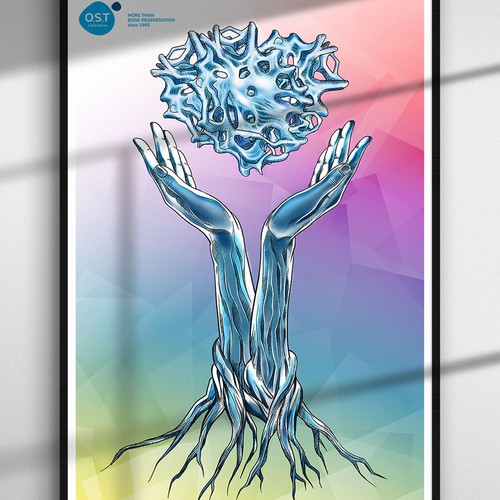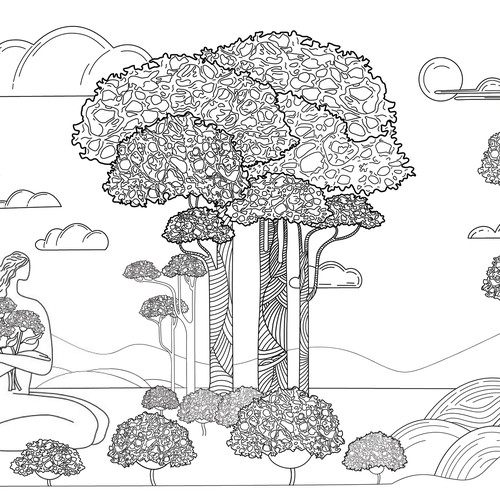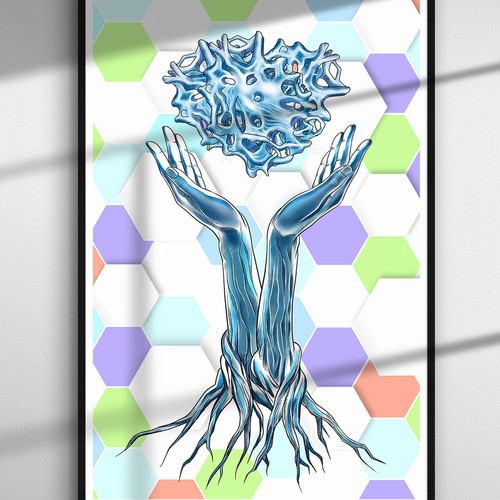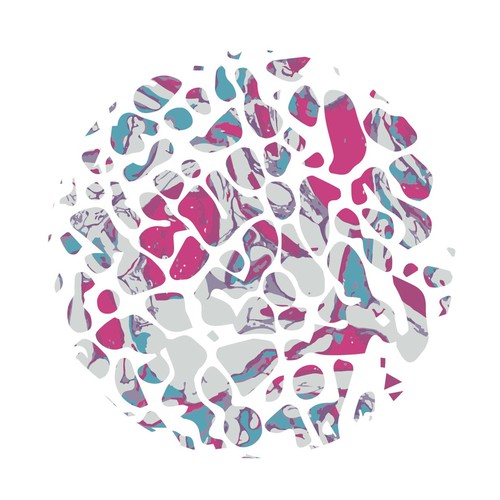 You'll get loads of concepts from experienced designers around the globe.
Work with talented, professional Other art or illustration designers to turn your ideas into reality.
Select your favorite custom Other art or illustration (Or two! Or three!). And the design is all yours.
loic.duhamel collaborated with designers to refine their ideas
Rate designs
When design entries come in, you can rate them so designers know what you're looking for in your logo design.
Give feedback
99designs has great collaboration tools so you can pinpoint and capture your ideas
And then… they selected 3 winners!
Along the way, they met lots of talented designers…
We think contests are a super fun way to get design.
Recently completed contests:
Check out other medical & pharmaceutical design inspiration