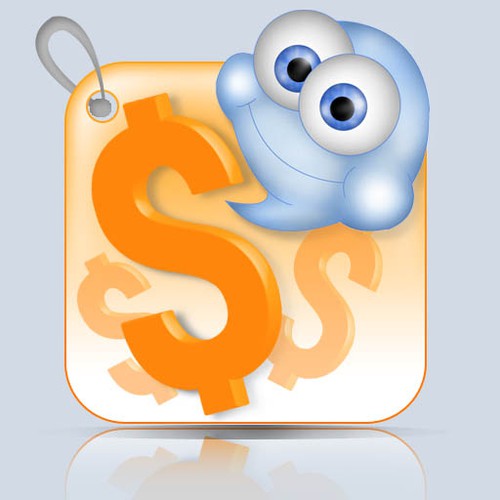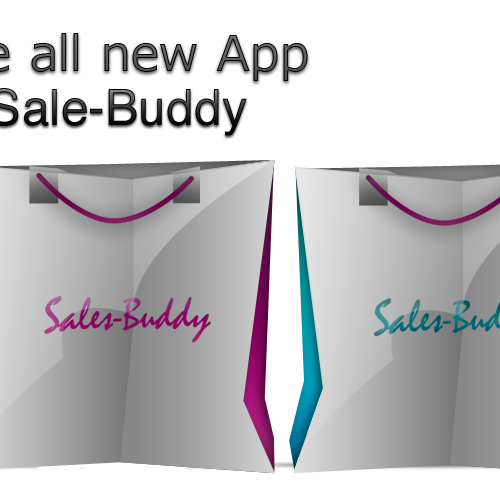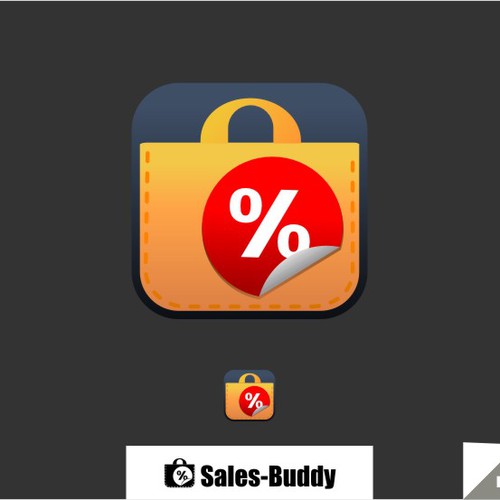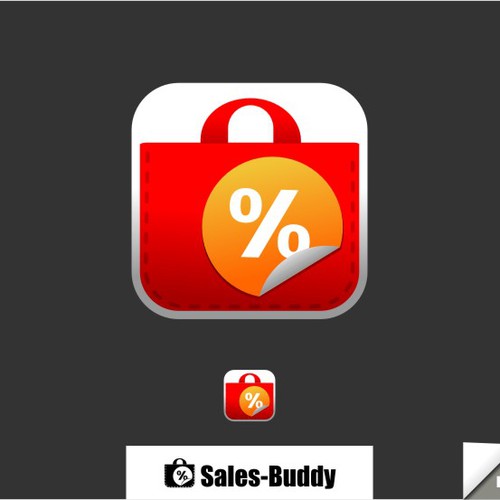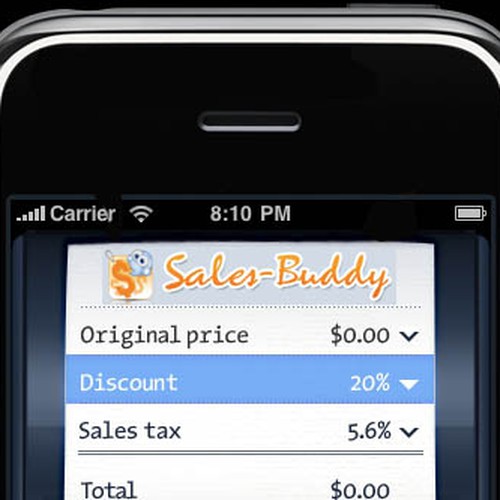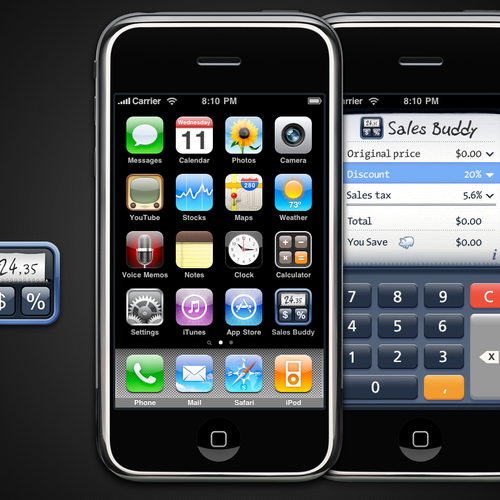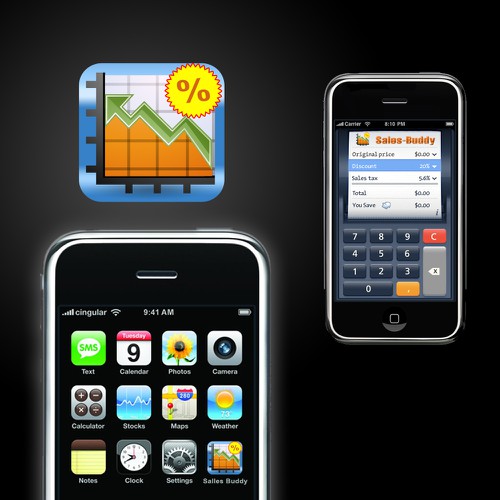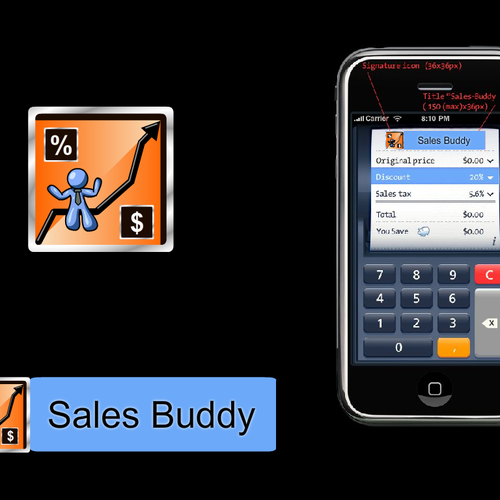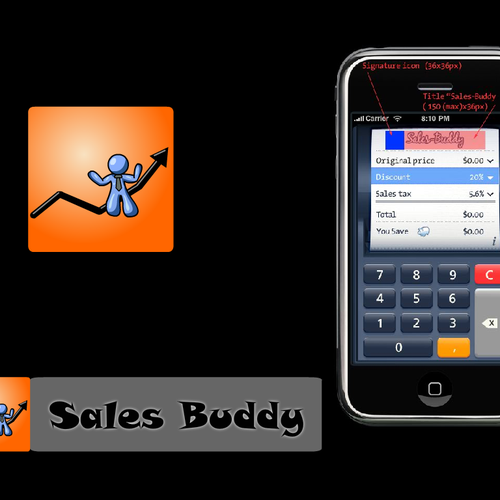 How holtmann started their button or icon journey
Overview
Small business developing applications for the iPhone and MAC
Tell us a bit about who you are and the people you reach
The application icon and signature icon (incl. title) will be used to represent and promote Sales Buddy – an intuitive, easy-to-use sales tax/discount converter which provides the following features:
- Simple intuitive user interface; center of the user-interface is the receipt where most of the user-interactions happens
- Calculates the final price based on an user selectable discount and sales tax
- Taxes for US states are included in the app and are selectable form a list. Sales taxes for other states or countries can be added/updated
- Includes user interaction related sounds & animations
- Primary target audience is the United States.
WHY WE WANT IT DESIGNED:
- To grab the attention of users visiting the application store on iTunes
- To promote the sales of the Sales Buddy application
Requirements
YOUR TASK IS TO DESIGN: :
- "Application icon" that represents the iPhone application
- "Signature icon" (incl. title) with the same look and feel as the application icon The signature icon will be used in the TITLE area of the receipt (http://dl.getdropbox.com/u/363242/a…hment1.png) . The title has to read "Sales Buddy" and the font can be chosen freely. The font used in the attachment is only an example.
DETAILED DESCRIPTION:
- Two sizes for the application icon : 512x512 (for the AppStore/iTunes); 57x57 (for running on the iPhone itself)
- Size of the signature icon: 36x36; size of the title "Sales-Buddy" 150 (max width) x 36
- Application icon and signature icon MUST visually represent/denote the theme 'sales tax' e.g., shopping bag, sales receipt, sales tag, sales buddy (person), sales shield, price tag, piggy bank etc.
- Signature icon and title must look like ONE entity that are part of the receipt
DESIGN MUST HAVE:
- Application icon and signature icon (incl. title) must denote sales
- Application icon and signature icon (incl title) must use colours (or shades of them) as specified in the colour palette (http://dl.getdropbox.com/u/363242/a…hment2.png)
- Application icon and signature icon (incl. title) do not have to use ALL colours in the colour palette (http://dl.getdropbox.com/u/363242/a…hment2.png)
- Application icon must look good against the specified background colours (http://dl.getdropbox.com/u/363242/a…hment3.png)
- Signature icon (incl. title) must look good against the sales receipt paper in the application interface (http://dl.getdropbox.com/u/363242/a…hment1.png)
- Icons must be attractive, modern and noticeable
Free features
Open contest

Guaranteed

Fast-tracked
We've found some similar contests you might like